Phone: (208) 745-6674 290 N. 3800 E. Rigby, ID 83442 jrasmussen@sd251.org
Choir

Choir at Rigby Middle School is a class where students get to explore music through an instrument they get to take with them everywhere they go. Students get to learn basic musicianship skills and a variety of musical styles.

Guitar

Guitar at Rigby Middle School is a class for absolute beginners who do not know much about the guitar. Students get to learn the notes on the strings, beginning chords, and strumming and picking techniques.
Bring your own guitar. (classical nylon or acoustic steel strings)

Upcoming Events
Little Mermaid


Part of Your World(Ariel female) no words , Under the Sea(Sebastian male or female) no words , She's in Love(Flounder male or female) no words , Poor Unfortunate Souls(Ursula female, Flotsam and Jetsam male or female) no words , Les Poissons(Chef Louis male) no words , One Step Closer(Prince Eric male) no words
For other characters, choose the song that you think you sound best on! (Pilot, Scuttle, Mersisters, Tentacles, Grimsby)
Scuttle's Song Human Stuff
If you only want to be a part of the ensemble, then you only need to be at the dance audition.

Combined Choir Concert: Tuesday, February 27, 2018 in RHS Auditorium @ 7 pm

​Spring Musical: March 13-16, 2018 in RMS Auditorium

Spring Choir Concert: Thursday, May 24, 2018 in RMS Auditorium @ 7:30 pm
---
Concert Make-up assignment
If a student misses a choir concert, for whatever reason, they need to make up the points by completing the assignment in the link above.
Repertoire

2014-2015
Fall Concert
6th Grade:
Baseball Fever, The Water is Wide, Cantate Domino, Candle on the Water
7th Grade:
Sing a Jubilant Song, Al Shlosha D'varim, Songs of the Wayfarer, Go With a Song in Your Heart
8th Grade:
Come To Me O My Love, God Bless America, Dansi Na Kuimba

Christmas Concert
7th Grade:
Carol of the Bells, We Need a Little Christmas
8th Grade:
God Bless You Merry Gentlemen, Do You Hear What I Hear

Future Trojans Concert
6th Grade:
It's a Good Day for a Song, Gonna Rise Up Singin'
7th Grade:
Down By the Riverside, Sunset, Takadamu
8th Grade:
Wade in the Water, Changamano, Follow the Drinking Gourd, American Folk Rhapsody, Bonse Aba

Spring Concert
6th Grade:
Hakuna Matata, The "Hot Dog" Fugue, Pop Bottle Hoedown, Colors of the Wind, A Rumor in St. Petersburg
7th Grade:
Chim Chim Cher-ee, Under the Sea, Tonight, Not-So-Boring Minuet
8th Grade:
A Whole New World, Mad About Mozart, As If We Never Said Goodbye, Seize the Day
Combined:
Darlin' Won't You Wait


2015-2016
Fall Concert
6th Grade:
Great Expectations, Antiphonal Kyrie, Grandma's Feather Bed, Soon I Will Be Done
Maroon 7th Grade:
Laudate!, Skylark and Nightingale, Ah Robyn!, Joshua!
Gold 7th Grade:
Laudamus te, Danza Danze Fanciulla Gentile, Cold and Fugue Season
8th Grade:
Double Trouble, Sunrise Over America, O Sifuni Mungu

Christmas Concert
Gold 6th Grade:
A Christmas Calypso, This Peaceful Night
Maroon 6th Grade:
Rock the Little Baby, Jingle Bells
7th Grade:
Ding Dong Merrily On High, Christmas is a Feeling
8th Grade:
Joyeux Noel Feliz Navidad, Happy Holiday/White Christmas

Mid-Winter Concert
Gold 6th Grade:
The Light That Shines in Me, German Lullaby, Cripple Creek
Maroon 6th Grade:
When You Have a Friend, Climbin' Up Jacob's Ladder, Lazy Days Calypso
7th Grade:
Where Go the Boats?, My Heart's in the Highland, Hey Ho Nobody's Home
8th Grade:
Lightning, Come to the Music

Spring Concert
Gold 6th Grade:
Singing Happy, We're Off to See the Wizard, Over the Rainbow, Happiness Is
Maroon 6th Grade:
Dancing with Geore M, Remember the Magic, Circle of Life
7th Grade:
Supercalifragilisticexpialidocious, On the Street Where You Live, Boogie Woogie Bugle Boy
8th Grade:
The Lion Sleeps Tonight, Glad We Be This Day, Bound for the Promised Land, How Do I Live, At the Beginning
Combined:
Darlin' Don't You Wait


2016-2017
Fall Concert
6th Grade:
Sing for Joy, Autumn Vesper, Got On Board Get On, With a Banjo on My Knee
7th Grade:
A Shaker Celebration, Bist Du Bei Mir, Walk Dem Bones, Winds
8th Grade:
Something Told the Wild Geese, Song of the Sea, Willow Willow, Jonah!

Christmas Concert
6th Grade:
Stopping by Woods On a Snowy Evening, A Holly Jolly Holiday
7th Grade:
Gloria in Excelsis Deo, Sleigh Ride
8th Grade:
The Snow Carol, Light Up the Tree

Future Trojans Concert
6th Grade:
Ave Verum Corpus, All Things Bright and Beautiful, Song for a Russian Child, The Duel
7th Grade:
River Run, Simple Gifts, Omnia Sol
8th Grade:
Danny Boy, The River Sleeps Beneath the Sky, Clap Your Hands and Sing!, Joshua

Spring Concert
6th Grade:
Afternoon on a Hill, Step in Time, Lava, How Can I Keep from Singing
7th & 8th Grade:
Kuimba Asante, Suo Gan, The Water Is Wide, Touch the Sky, Take Me Home
Combined:
Darlin' Don't You Wait

---
Meet the Director
Jenna Rasmussen joined the faculty at Rigby Middle School in June 2014. She was born and raised in Las Vegas, Nevada before she moved North to attend college. She received her B.M. E. in Music Education at BYU-Idaho in Rexburg, Idaho. Mrs. Rasmussen currently serves as a member of Anam Cara and The Eastern Idaho Chorale in Idaho Falls. She is a professional member of the American Choral Directors Association.
Powered by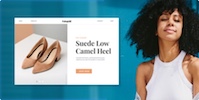 Create your own unique website with customizable templates.